Maintenance & Monitoring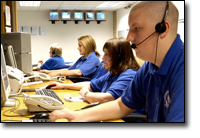 Planned maintenance of security systems ensures your peace of mind is maintained at all times.
At MMP Fire and Security we service and maintain all types of Intruder Alarm, Fire Alarm, CCTV and Access Control systems to NSI industry standards.
These business critical systems can often operate 24 hours a day, 7 days a week, and 365 days a year, in harsh environmental conditions. As such, they require regular proactive and planned maintenance and servicing.
Our industry trained engineers carry out preventative Maintenance plans and re-active callout to ensure the reliability and durability of your system.
Systems that are regularly maintained minimise unnecessary callouts as potential problems can be detected during the maintenance inspection.
MMP Fire and Security offers service and maintenance plans that aim to assist your business control your costs. We can also provide service and maintenance contracts for all types of equipment, even if it has not been installed by MMP (see introductory offer).
Remote Monitoring 24 hours a day, 365 days a year
All security systems that are monitored must be covered by an ongoing preventative maintenance agreement in line with both the Police ACPOS Policy and the requirements of the insurance industry (ABI).
MMP Fire and Security provides around the clock monitoring to a wide range of applications from commercial, industrial to residential. This includes the monitoring of Intruder Alarms and CCTV Systems so in the event of an intrusion, our trained operators can liaise quickly and efficiently with the Emergency Services. We work in partnership with leading companies such as BT Redcare and CSL DualCom through our Partner Northern Monitoring to ensure secure signalling of your premises 24 hours a day, 365 days a year.